In order to further enrich the organizational life of the Party branch and demonstrate special care for the female employees of the company, the branch committee of Zhejiang Ailingchuang Mining Technology Co., Ltd. of the Communist Party of China organized a "March 8th" Women's Day condolences activity for female employees on March 8th. Lin Hui, Secretary of the Party Branch of the company, and Guo Shufei, Director of the Women's Committee of the Trade Union, sent flowers and condolences to the hardworking female employees in various positions, and offered sincere holiday wishes.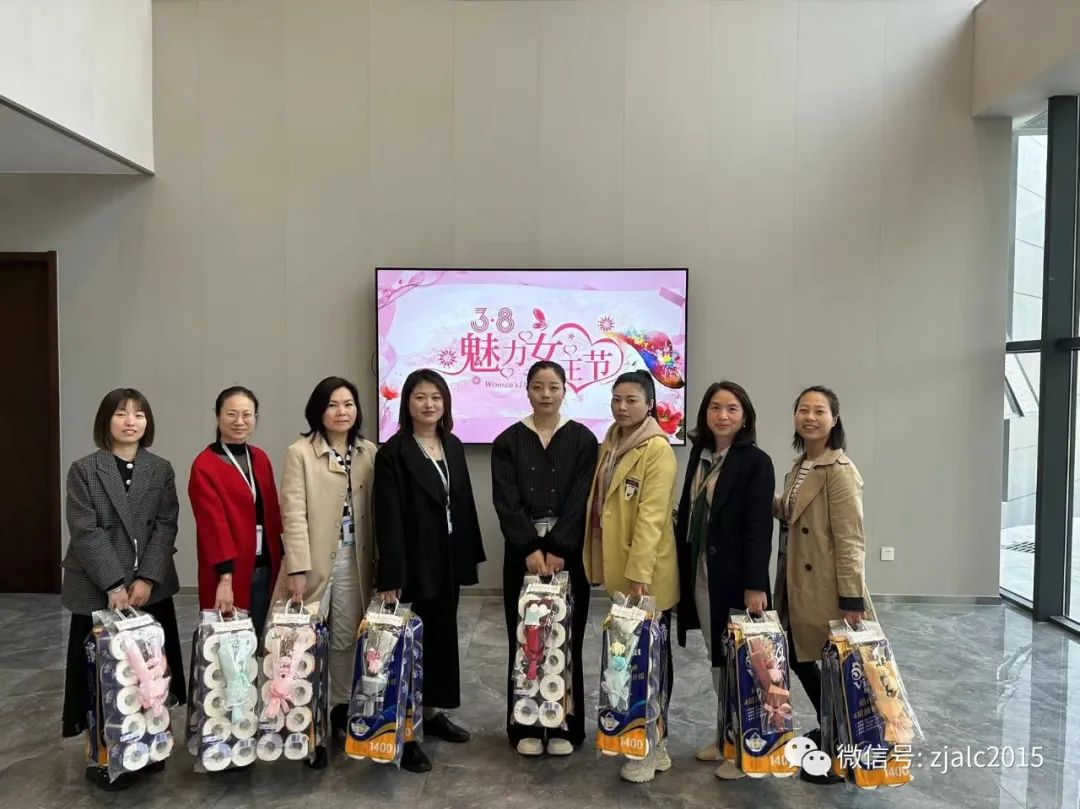 Beautiful carnations represent the company's eternal respect and care for female employees; The condolence roll provides thoughtful care and care to female employees.
Ailingchuang Mining not only expressed gratitude and care for female employees, but also recognized and appreciated their hard work through this condolence activity. The deep affection and sincere wishes of the company leaders have also greatly inspired the female employees. Each of them has a happy smile on their face, and everyone likes and cheers for the company's "people-oriented" corporate culture connotation!
Ailingchuang Mining Party Branch will further promote the "Party Building Leading Industry Building, Industry Building Promoting Party Building", strengthen and improve the Party's leadership over trade unions, build a communication and exchange platform, further gather women's strength, and make contributions to the new development situation of the enterprise!