On July 8, 2022, on this auspicious day, the renovation and commencement ceremony of the office building of Zhejiang Ailingchuang Mining Technology Co., Ltd. was successfully held in front of the new office building!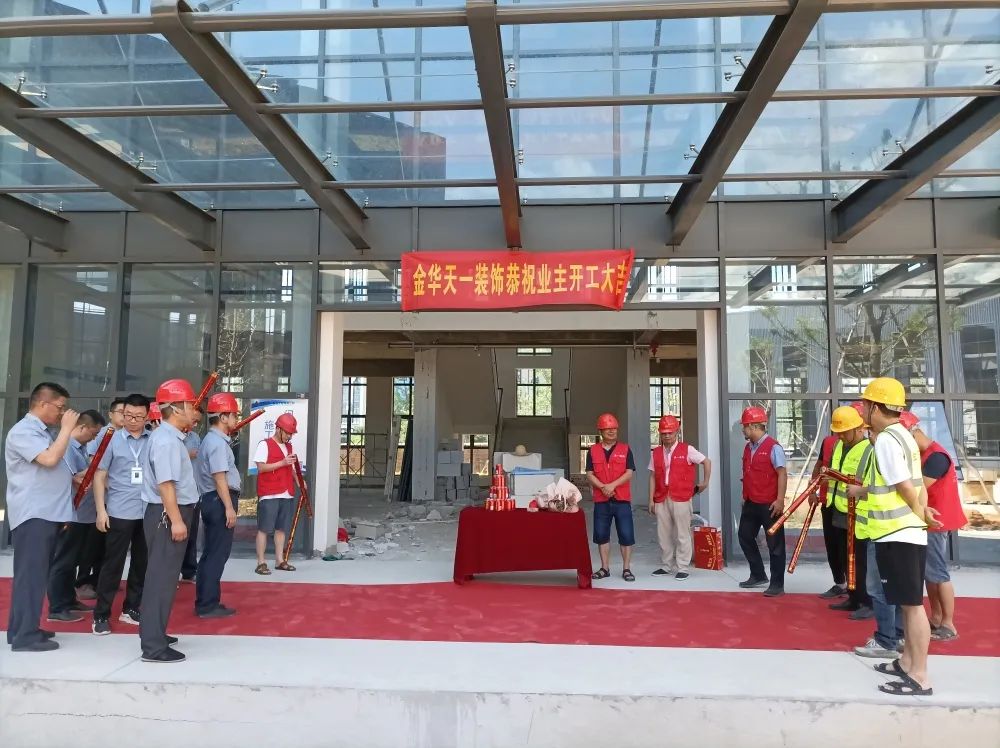 Good luck in starting work
At 9:38 am, the host announced the official start of the construction ceremony!
The attendees of the ceremony included leaders and colleagues from relevant departments of Ailingchuang, as well as leaders from Tianyi Decoration Company and Jinyi Management Supervision Company.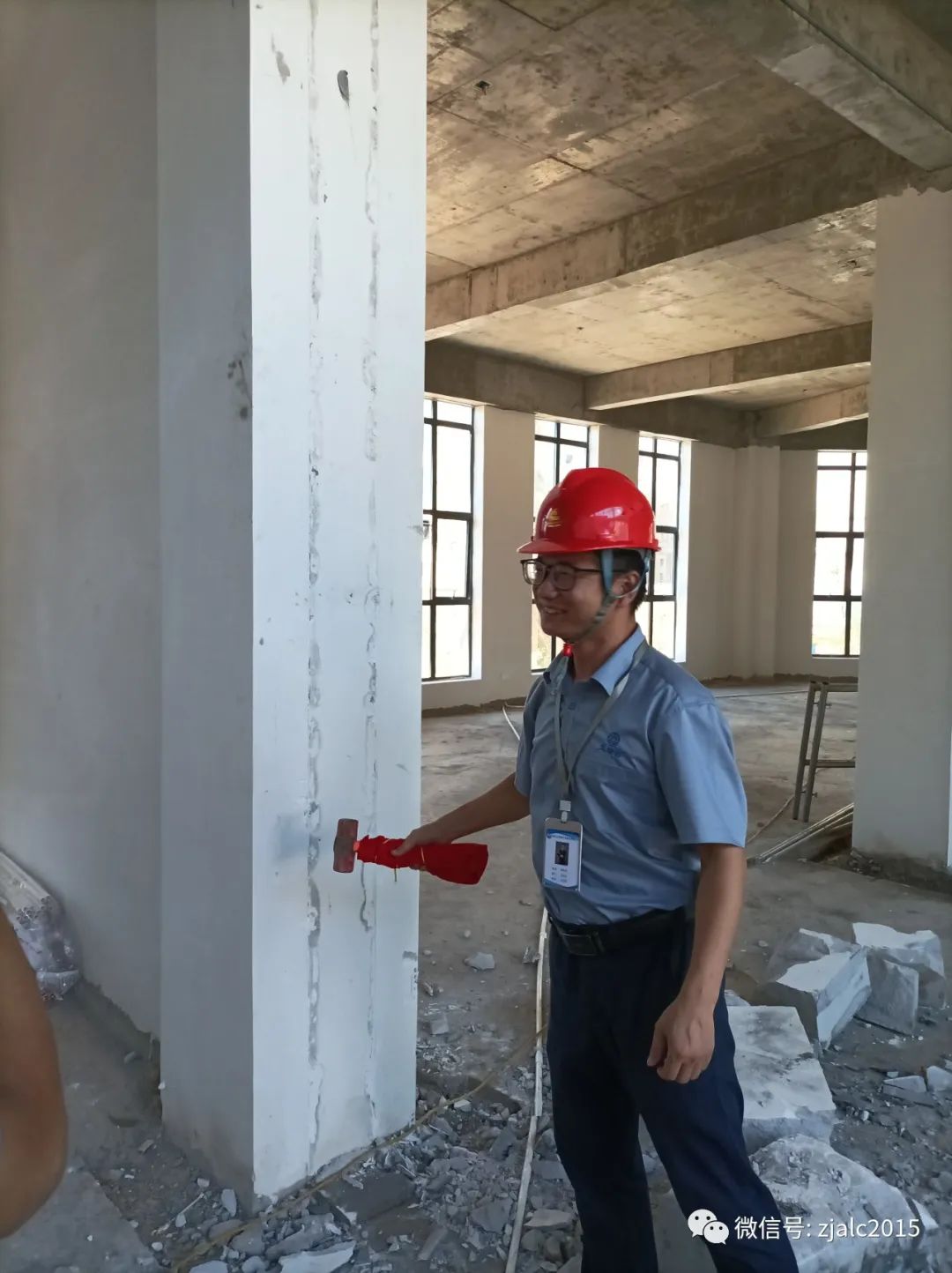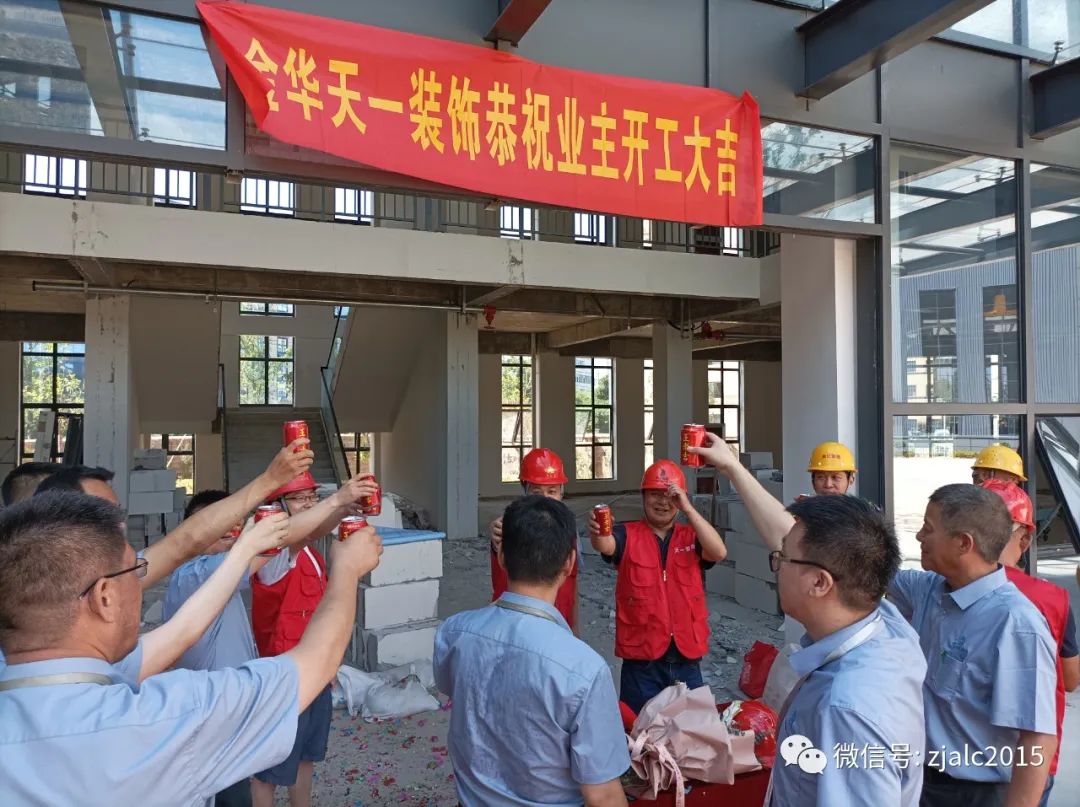 Zhejiang Ailingchuang Mining Technology Co., Ltd. is a technology-based enterprise specializing in the research, design, manufacturing, sales, beneficiation test research, and technical consulting of high-end mining machinery and equipment. The company was established in January 2015, with a registered capital of 20.935 million yuan and a factory area of 33.8 acres.
Since its establishment, the company has always adhered to the principle of putting people first and has a core leadership team with rich management, research and development, and marketing experience, as well as an innovative spirit. At the same time, it has created an innovative research team.
Since 2015, our company has been recognized as a national high-tech enterprise, a technology oriented enterprise in Zhejiang Province, a "specialized, refined, and innovative" enterprise in Zhejiang Province, a Jinhua City level high-tech research and development center, and a patent demonstration enterprise in Jinhua City. The project has successively won the first prize of the China Nonferrous Metals Industry Science and Technology Award, the second prize of the China Gold Association Science and Technology Award, and the third prize of the Jinhua Industrial Design Competition Structure category. The company actively carries out various scientific research cooperation, strengthens scientific research cooperation with well-known universities and enterprises at home and abroad, and jointly builds technology joint innovation centers with research units such as Northeast University, Jiangxi University of Technology, Xinjiang Institute of Nonferrous Metals, and the School of Resource Processing and Bioengineering at Central South University.
Aiming at the characteristics of China's poor and miscellaneous mineral resources, the company is committed to conducting scientific research and tackling the problems of low grade, multi metal symbiosis, and uneven embedded particle size beneficiation in China. We have successfully developed efficient fine grinding equipment - Ai sand mill and efficient fine particle flotation equipment - precision micro bubble flotation machine. At present, the product has been widely used in the non-ferrous, black, non-metallic, smelting and other industries of large enterprises such as China Gold, Shandong Gold, Zijin Group, Zhaoyuan Group, Jiangtungsten Group, Baogang Group, Tianbao Group, Jinchuan Group, etc.