On the afternoon of April 29, 2022, a delegation led by the Key Project Supervision Team of the Organization Department of Jinhua Municipal Party Committee visited Ailingchuang Mining to supervise the construction of the annual production of 100 sets of Ai sand mills and 100 sets of micro bubble flotation machines, and to coordinate and solve the existing difficulties and problems.
The general manager of the company, Tong Shengbao, deputy general manager of the administrative and financial center, Zheng Ling, and the person in charge of innovative technology, Sun Xile, gave enthusiastic receptions. The inspection team went deep into the production workshop to have a detailed understanding of our company's personnel management, safety production, product quality, and workflow.
The supervision team first arrived at the assembly area of the production workshop. Mr. Sun explained the assembly process of the product to the leaders, and the supervision team gave great praise.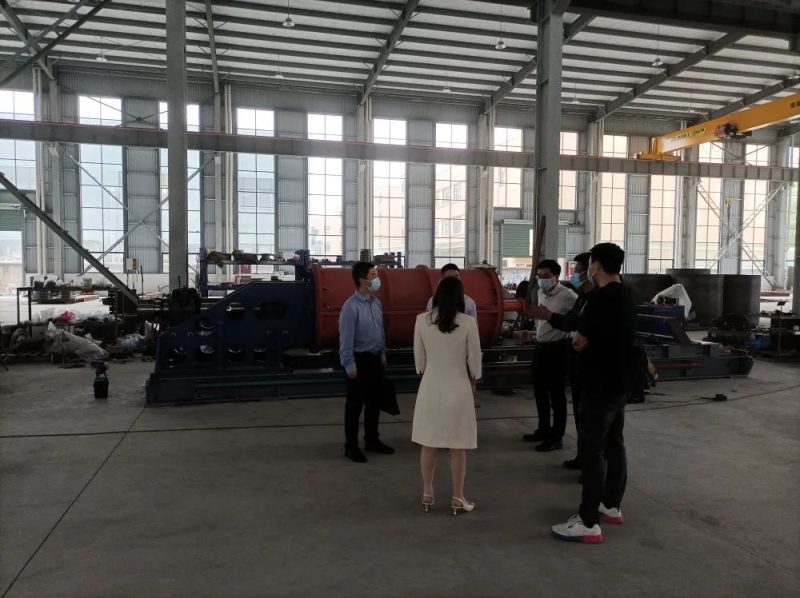 Subsequently, in the company meeting room, the supervision team had in-depth discussions with the company's leaders. Mr. Sun gave a detailed introduction to the company's situation, especially in terms of talent introduction and project construction.
The supervision team is listening to the difficulties and problems encountered by enterprises in project development, encouraging them to adhere to technological innovation, integrate innovation into the entire production process, and enhance their core competitiveness. At the same time, it is also stated that relevant government departments should actively provide services to enterprises, understand their demands through multiple channels and channels, create a good development environment for enterprises, and promote high-quality development of the private economy.
Mr. Tong, General Manager of Ailingchuang, expressed gratitude to the inspection team for their visit at the meeting. The company will also seize development opportunities in its future development, actively introduce outstanding talents, take root in Jindong, strengthen management, create a brand, effectively enhance market competitiveness, enhance industry discourse power, and promote high-quality development of the enterprise.
The project is located at 757 Luhu North Street, Jinyi New District, Jinhua City, with a land area of 33.8 acres and a building area of 32254.32 square meters. The expected construction period is one year. The total planned investment is 150 million yuan, and the expected annual output value after the project implementation is 400 million yuan.